"A child gives birth to a mother,
much before a mother gives birth to her child.
Birth isn't just about making babies. It is about making mothers too. The transition from womanhood to motherhood is a beautiful feeling, one that will be cherished forever. "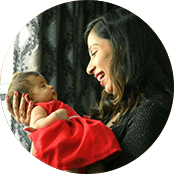 What a way to bring someone into the world!! From maintaining excellent hygiene to taking nursing to another level, Birth and beyond has exceeded my expectations. The baby and me were nursed extremely well. Special care was given throughout the delivery procedure. They had a watchful eye to monitor through my pre and post natal care. My Doc, Dr. Shedde and his team were par excellence. Dr. Pooja along with her highly trained staff went the extra mile to make me and my new born comfortable. Thanks birth and beyond for making the beginning of this wonderful journey most memorable.
---
Mrs. Rachna Saldanha
Mangalore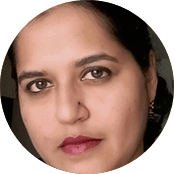 "When I was given a tour of Birth and Beyond, I was in total awe of the how well thought of the place was. Minutest details taken into consideration and perfected. From the positive feedback of the mothers that I have counselled there, to my experience with the staff and the high quality of service maintained, I have no doubts that this is truly a mother friendly hospital. The décor is serene to the eyes and the rooms are plush and comfortable. All in all, a beautiful and a well thought out place for a new mother to start her new journey."
---
Mrs. Maina Shet
Mangalore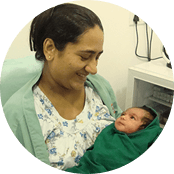 "When we relocated to Mangalore from Hyderabad, my husband and I started looking out for the hospital which had good infrastructure to welcome our little one. Our search ended when we came across Birth and Beyond. We visited the hospital on the pretext of routine tests. The infrastructure was nothing short of the state of the art birth center we used to visit at Hyderabad. The discussion with the staff was promising . After ensuring that Dr.Shedde visits this hospital we immediately reserved the room. During delivery my husband was permitted to comfort me both in the labour room as well as in the labour theatre. The most anxious moments of my life has been well taken care of by Dr.Deepak Shedde and team at birth and beyond. Thanks for making these precious moments memorable."
---
Mrs. Soumya
Mangalore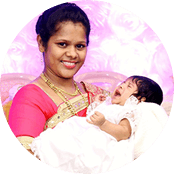 "I delivered my son at Unity Hospital. Overall the experience was a wonderful one. During my entire stay, there I never for once felt I was in the hospital, but at home. The Doctors and nurses made me feel comfortable during a very critical phase of life. A big thank u Dr. Shedde n Dr. Mario who made every effort to take care of my child and myself. The support staff are helpful and ever willing to provide information on any of the queries. I would surely recommend unity hospital to all my friends & relatives."
---
Mrs. Anitha Veena Veigas
Mangalore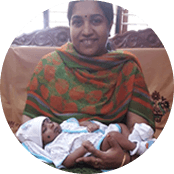 "I got admitted in Unity Birth & Beyond on 10th January for Delivery. I am now blessed with a baby boy. Me and my family convey our thanks from the bottom of our hearts to the Doctor's and staff of Unity. We are very happy with the service, care and hospitality."
---
Mrs. Kavitha
Mangalore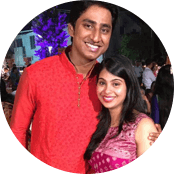 "From the start its been an excellent and pleasant experience. The nursing staff were very helpful and considerate and put me at ease. They were available at all times with a smile. The OT and the room were very clean and it didn't feel like a hospital at all. Overall I would recommend this hospital as a 1st option to anyone."
---
Mrs. Monisha
Mangalore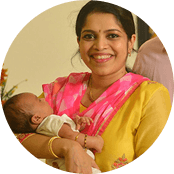 "As a first time expectant mother, we were shortlisting maternity hospitals when we decided to visit the Birth and Beyond facility at Unity Hospital, based on a friend's reference. We were quite impressed with the set up which looked spic and span and well equipped.We decided to go ahead with my admission at Birth and Beyond when the time arrived. I am happy to say that my experience at Birth and Beyond lived up to my expectations. The warm and friendly staff made me feel very comfortable throughout my stay with their quality of service and attention. We would recommend Birth and Beyond to all parents. I am thankful to the entire staff at Birth and Beyond for taking care of my baby boy and me and for helping make my new role of being a Mommy so much memorable!"
---
Mrs. Swaroop Rani
Mangalore