"A child gives birth to a mother,
much before a mother gives birth to her child.
Birth isn't just about making babies. It is about making mothers too. The transition from womanhood to motherhood is a beautiful feeling, one that will be cherished forever. "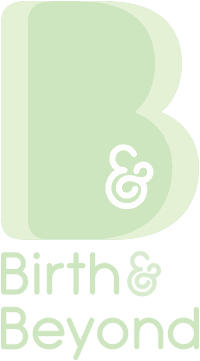 About

Birth & Beyond
Ours is the first and the only centre in Mangalore to be fully equipped to meet the
needs of women and babies with complications, besides taking care of women with normal child bearings and births. Because, we believe the best medicine for a mother and her baby is the joy of being together, which is what our logo symbolizes. And the next best treatment is the one provided by our dedicated medical faculty of highly experienced doctors and well trained and affectionate nurses. The centre is well equipped with several modern state-of-the-art facilities, including a centralized oxygen , and hi-tech monitoring systems. That way, both the baby and mother can be treated under one roof, in case of complications.
With special attention being given to details, our Air Conditioned centre provides a peaceful and a positive ambience, with soulful music playing in the background, and a soft soothing décor to treat your eyes. Each bed in Neonatal ICU has an exclusively fixed camera, so you don't miss out any of those special moments with your loved ones. Because at Birth & Beyond, we believe in delivering happiness, one birth at a time.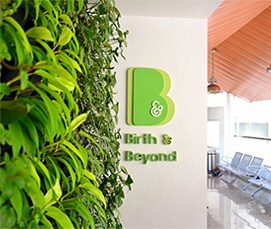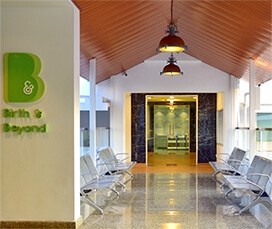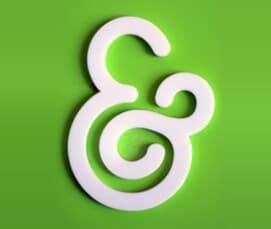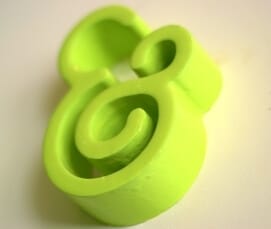 Aim and objectives of

B&B
The objectives of Birth & Beyond are
To highlight the need for availability of pregnancy, birth and postnatal care options.
To encourage women and their families to fully participate in their pregnancy and birth care, and parenting.
why
B&B?
Birth & Beyond has a 24*7 open emergency center for managing cases of complicated and uncomplicated pregnancy.
The birthing center ensures swift and proper care to expecting mothers being referred to it.
Doctors and nurses at Birth & Beyond are highly trained to manage high-risk pregnancies.
There are pain alleviation programs for mothers to follow during their labor period, deigned by obstetricians at "Birth & Beyond"
There are elaborate packages chalked out by Doctors which cover every small detail; right from inception to delivery of a baby.
Birth & Beyond has provisions for physiotherapy and home-care services for expecting mothers
Birth & Beyond educates women on nutrition to provide to their new born.
Birth & Beyond has facilities for stem cell banking. Mothers are counseled to preserve umbilical chord blood and tissue for curing serious health problems in babies in future.
The Birth & Beyond has luxury packages available for mothers and their families to choose from.
Salient
Features
Round-the clock care is provided to the new-born and mothers
Immunization and vaccination services are provide to every infant born at Birth & Beyond
New borns are also screened for detection of congenital defects and hearing problems.
Utmost care is taken to protect new-borns who are born with an extremely low weight, at Birth & Beyond
Parents are provided counseling for post-delivery precautions of child-care.
The gynecologists and obstetrician are always available, to handle the emergencies arising during deliveries.
Birth & Beyond has high precision technologies for handling deliveries and labor crisis.
Birth & Beyond has advanced equipments for providing resuscitation during neonatal emergencies.
There are facilities available for performing PAP smear, dilation-curettage, hysteroscopy, torsion procedures etc.
About
Unity
Unity Health Complex (UHC) was established in 1978.
Since its inception, it has been providing the highest quality care in the fields of preventive, curative, and traditional healthcare services. For over two decades UHC has renovated, upgraded, and modernized its various facilities, keeping pace with the changing times. Over the years Unity Health Complex has emerged as a leader in the field of medical services.
Our 250- bedded medical centre offers some of the most modern medical technologies. Our pre- eminence stems from the unquestioned and total dedication of our staff. We are committed to building infrastructure that will create an environment that protects and nurtures our future generations. We reaffirm our leadership through excellence.
Our hospital is ISO 9001-2008 Certified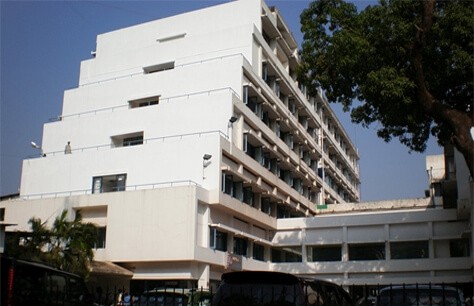 Infrastructure &
Facilities
Centralized oxygen
Hi Tech monitoring system
9 NICU beds with individual cameras for each bed
Exclusive Pre-Natal and Post-Natal care units
2 fully fledged delivery suits
Free ambulance pick-up for Neonates
Inbuilt operation theatre
Round-the-clock Paediatric and OBG Consultation
24 hours in-house Pharmacy